Pride Mobility Lift Chairs
Authorized Dealer for over 40 years
Come in to try it for yourself!
Allow our Staff to provide you with Outrageous Customer Service.
Endless possibilities, Infinite Positions to Simple Positions.
Don't let the endless possibilities overwhelm you.
We are here to help you find the right chair to fit your needs.
With the Infinite position Viva Power lift chairs, you can independently operate the seat, lumbar and shoulder support. These chairs were meticulously engineered to give the user a comfortable experience whether you're reading, relaxing, sleeping or stretching out. Experience the world of relaxation!
Come to see us today or call our Customer Care Team @ 954-532-2650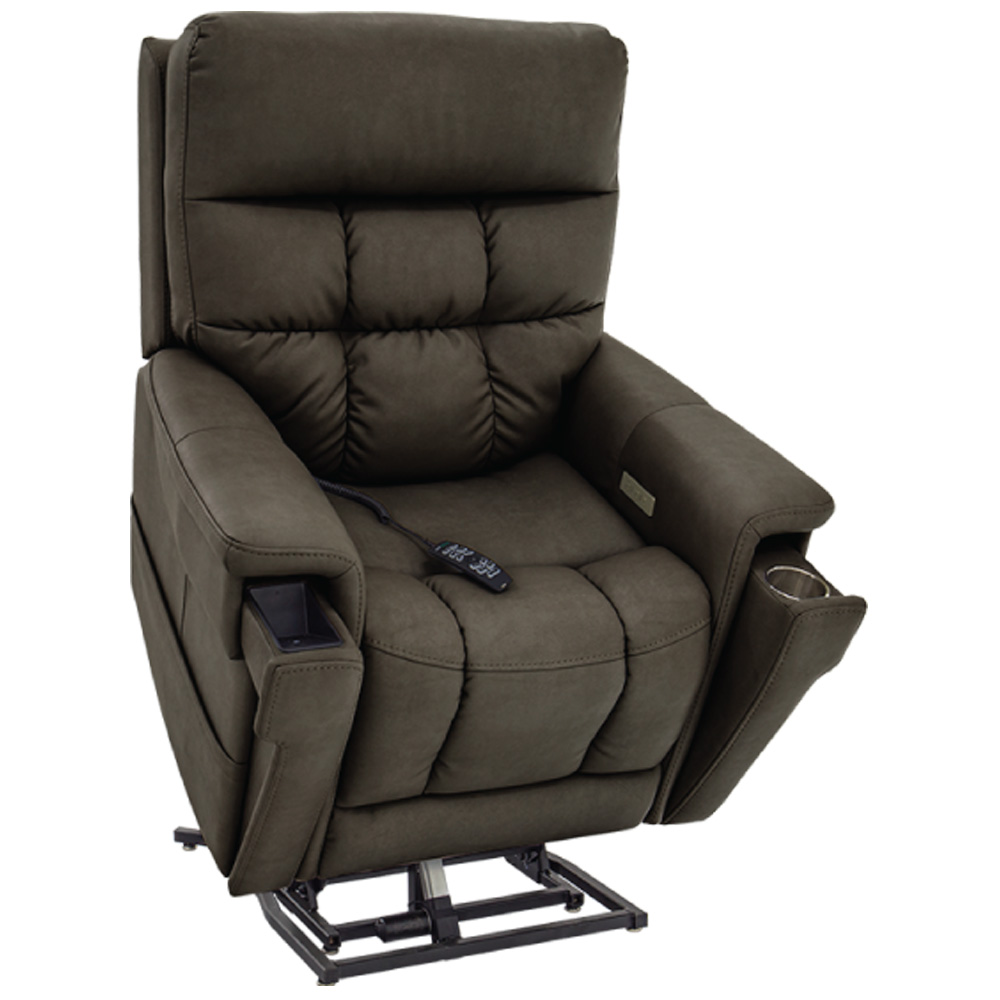 VivaLift!®
Ultra Collection
Model PLR-4955
FDA Class II Medical Device*
When you need to soothe away the stress of your day, the Ultra Collection by VivaLift® Power Recliners is there for you!
Chair Available In Small, Medium, Large
VivaLift!®
Radiance Collection
Model PLR-3955
FDA Class II Medical Device*
The PLR-3955 The Radiance Collection is the first in its class to offer three heating pads.
Chair Available In Small, Medium, Large & Petite Wide
VivaLift!®
Atlas Plus Collection
Model PLR-2985
FDA Class II Medical Device*
The Atlas Plus Power Recliner offers infinite lay-flat positioning, a power headrest, footrest extension and wireless phone charger.
Chair Available In Medium
VivaLift!®
Atlas Collection
Model PLR-985
FDA Class II Medical Device*
The Atlas Power Recliner offers infinite lay-flat positioning, a power headrest, power lumbar and stow-away cupholders.
Chair Available In Medium
VivaLift!®
Tranquil 2 Collection
Model PLR-935
FDA Class II Medical Device*
The Tranquil 2 combines quiet comfort with gorgeous fabrics, for a rich and upscale look. Enhanced recline positioning to raise your feet above your heart.
Chair Available In Small, Medium, Large & Petite Wide
VivaLift!®
Escape Collection
Model PLR-990
FDA Class II Medical Device*
The VivaLift!® Escape Collection offers true-infinite positioning with power headrest, power lumbar and footrest extension.
Chair Available In Medium & Large
VivaLift!®
Metro Collection
Model PLR-925
FDA Class II Medical Device*
The Metro Power Recliner offers infinite lay-flat positioning with a power headrest and power lumbar.
Chair Available In Medium
VivaLift!®
Elegance Collection
Model PLR-975
FDA Class II Medical Device*
The Elegance Power Recliner offers infinite-lay flat positioning with a power headrest, power lumbar and footrest extension.
Chair Available In Medium & Large
VivaLift!®
Urbana Collection
Model PLR-965
FDA Class II Medical Device*
The Urbana Power Recliner offers infinite lay-flat positioning with a power headrest and power lumbar.
Chair Available In Medium
Infinity Collection
Model LC-525
FDA Class II Medical Device*
The LC-525 is a true infinite-position, zero gravity, Trendelenburg, chaise lounger.
Chair Available In Small, Medium, Large & Petite Wide
Oasis Collection
Model LC-580
FDA Class II Medical Device*
The LC-580 is a true infinite-position, zero gravity, Trendelenburg, chaise lounger.
Chair Available In Medium & Large
Heritage Collection
Model LC-358
FDA Class II Medical Device*
The LC-358 is a 3-position, full recline, chaise lounger.
Chair Available In Small, Medium, Large, X-Large, XX-Large & Petite Wide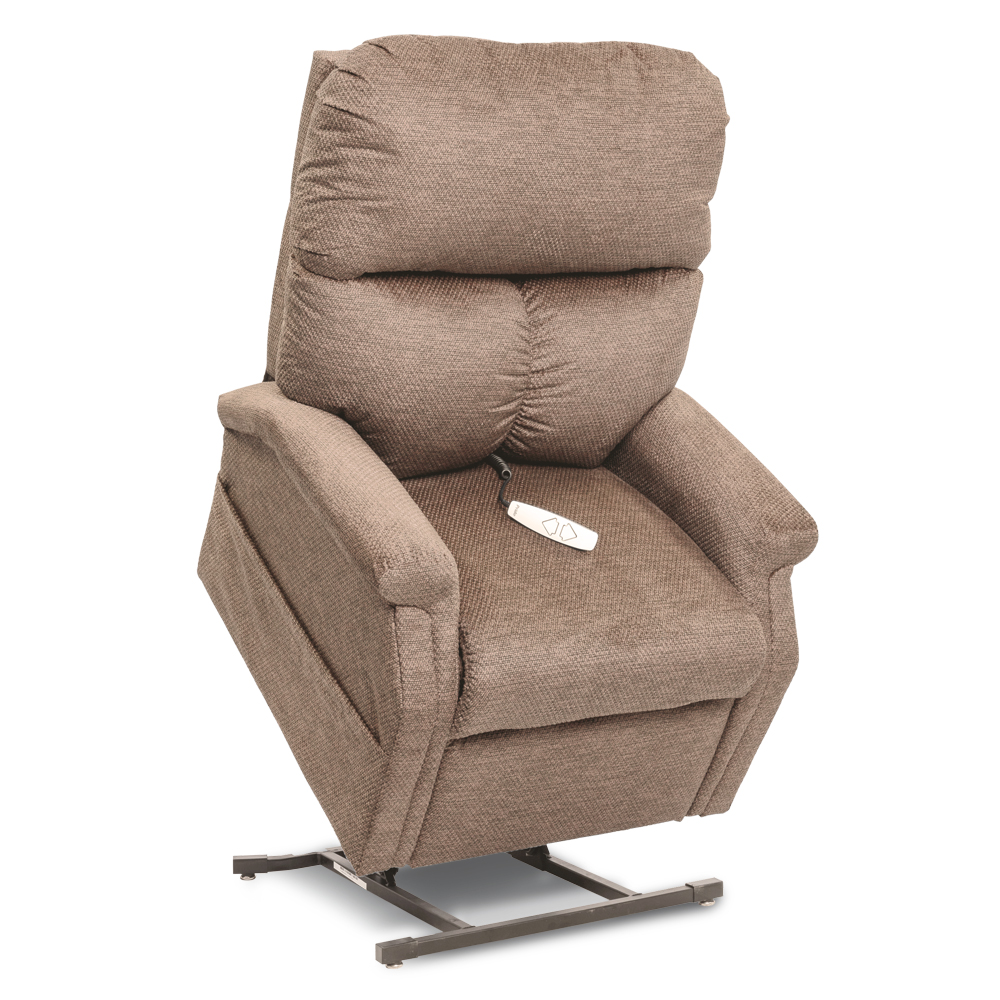 Essential Collection
Model LC-250
FDA Class II Medical Device*
The LC-250 is a 3-position, full recline, chaise lounger.
Chair Available In Medium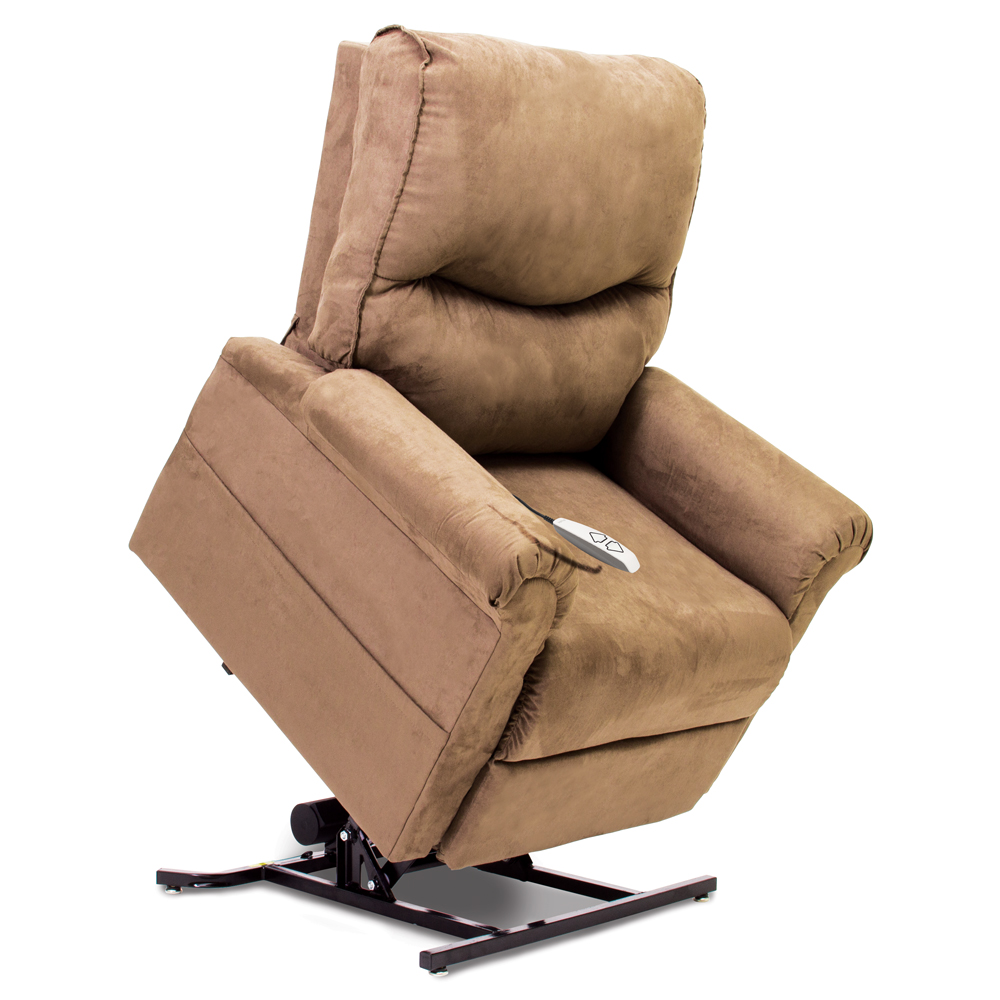 Essential Collection
Model LC-105
FDA Class II Medical Device*
The LC-105 is a 3-position, full recline, chaise lounger.
Chair Available In Small
VivaLift!®
Legacy Collection
Model PLR-958
FDA Class II Medical Device*
The Legacy Power Recliner offers infinite lay-flat positioning with a power headrest, power lumbar and footrest extension.
Chair Available In Medium & Large