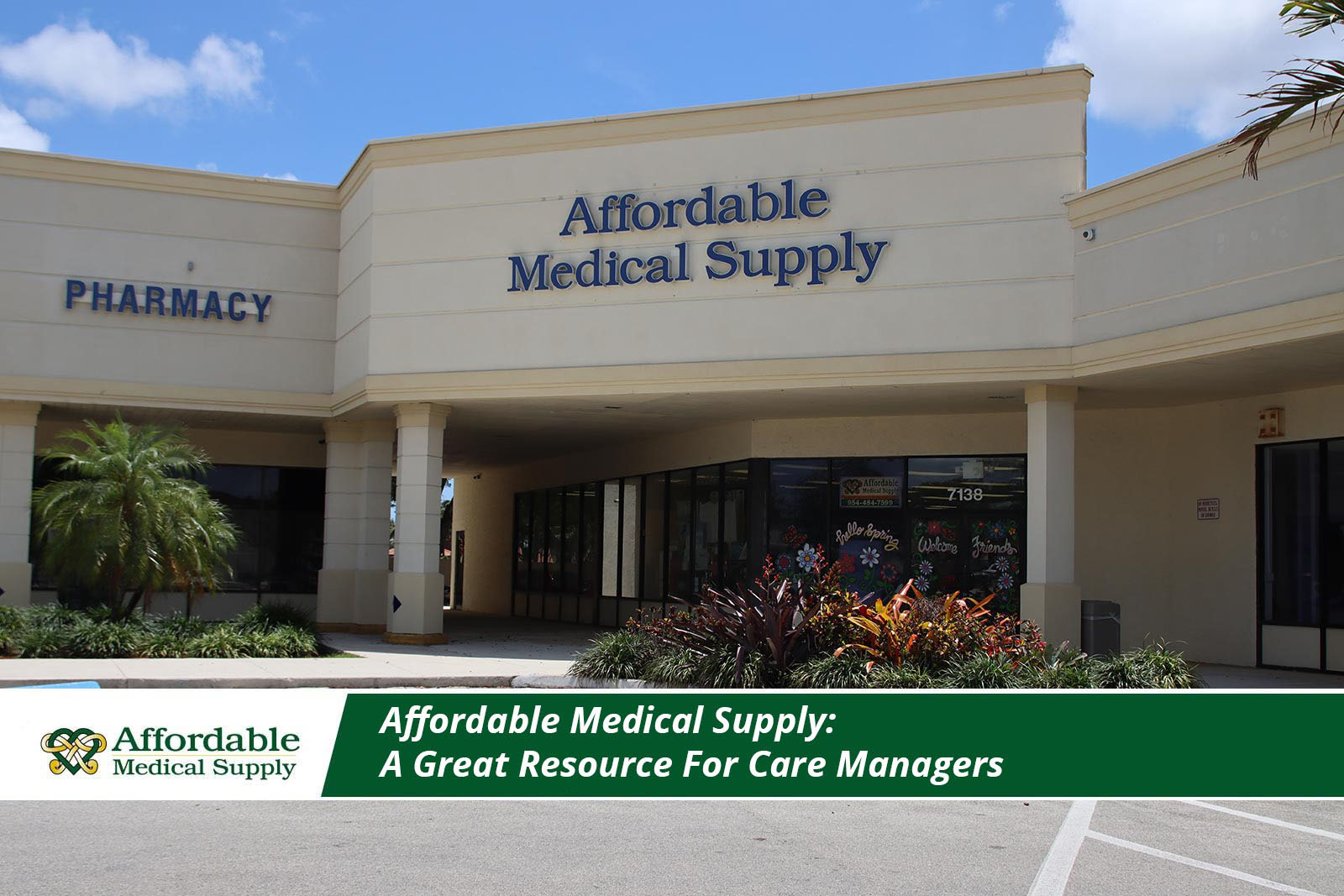 Care Managers are facilitators who can give advice and provide information about the different options available for care and services in their area. Beyond just knowing the services available, they also know the quality and costs of different providers.
Affordable Medical Supply can be a resource for Care Managers because we have everything a Care Manager needs to help their patients. Here are some of the ways Care Managers can use Affordable Medical Supply as a resource to provide better care for their patients.
What Does A Care Manager Do?
Care Managers assess patients' needs and create individualized care plans. They ensure all involved healthcare providers are up-to-date with their patients' cases. They also keep the patient's family informed and can help explain medical terminology or treatment options.
The goal of a Care Manager is to develop a network of healthcare providers to care for each of their patients. They find suitable treatment and care solutions that match each patient's records, medical history, budget, and care requirements.
How Can Affordable Medical Supply Assist Care Managers?
When it comes to finding the right medical supplies to support the care of those with medical needs, there are many options available. At Affordable Medical Supply, our decades of experience enable us to provide an expert advisory service for Care Managers who are looking for the best products and services for their patients.
A Care Manager's priority is the well-being of their patients. Caring for their patients thoroughly requires a significant amount of time. As we offer a complete range of medical supplies that range from advanced wound care products to diagnostic equipment, incontinence supplies, and more, Care Managers can get all they require under one roof. This takes care of the need to spend precious time shopping around.
Personal Consultations
Care Managers can book a personal consultation session with our staff to discuss your patients' needs and requirements. Our team will research and plan a proposal to best suit each patient's healthcare, financial and personal requirements.
Quality Medical Specialty Equipment
If a Care Manager's patient needs specialty equipment for treatment or living, we can supply them with high-quality apparatus that has been carefully designed to provide a comfortable patient experience. For short-term needs, we offer an equipment rental service that makes it possible for patients to have access to the tools they need while healing, without the investment of purchasing each item for themselves.
Our Circle Of Healthcare Professionals
Over the years, we've listened to patients, families, and care managers alike. We identified their need for quality care and services. And as we worked with different caring professionals, we found companies and individuals that share our values.
Our circle of healthcare professionals shares our desire for compassionate, caring, and quality healthcare. And since we have experience working with each company, we can assist Care Managers with a list of quality caregivers. This provides a starting point for a large part of their work. They can confidently select any of our healthcare professionals, knowing that their patients will receive the type of compassionate care they need.
Quality Resources For Care Managers
Here at Affordable Medical Supply, we supply a broad range of products and services that improve, positively affect, and enhance the quality of life for all ages. If you're a Care Manager in search of resources and products, we can help you. If you have any questions or would like more information, visit our Facebook page or reach out to us at (954) 484-7599 today.
---